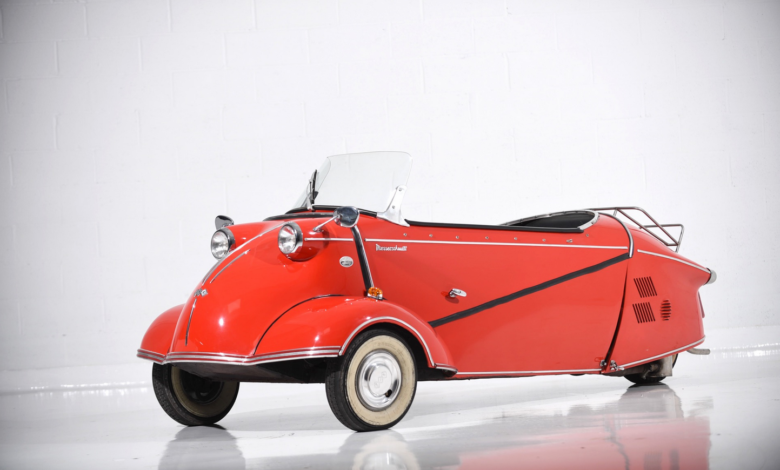 Once again my love for small cars shines through. I've written about the BMW Isetta, the Subaru 360 Deluxe, and today, the Messerschmitt.
The predecessor to the Messerschmitt KR200 was the KR175. The KR175 was produced from 1953-1955 and the Messerschmitt KR200 was produced from 1955-1964. There is a rare KR201 that was produced in 1957, but only 300 were produced. These are the most collectible.
While both the mass produced KR175 and the KR200 are popular among collectors, today we're going to look at a Messerschmitt KR200 for sale in Farmingdale, New York.
It's bright red, a 1960, and in great condition. The asking price is $79k, and while Hagerty lists the average value at $42k, they are so rarely for sale that if you're looking for one, you'll pretty much pay what somebody is asking.
Messerschmitt Production Numbers
Messerschmitt was a Germany aircraft company that for ten years after World War II were not allowed to produce airplanes. They decided to begin producing small scooter/bubble cars. These were the only cars they ever produced.
According to Hagerty, production numbers were as follows.
Messerschmitt KR175 from 1953-1955 – approximately 10,000
Messerschmitt KR200 from 1955-1964 – approximately 40,000
Messerschmitt KR201 Roadster in 1957- 300
Messerschmitt's for sale or at auction