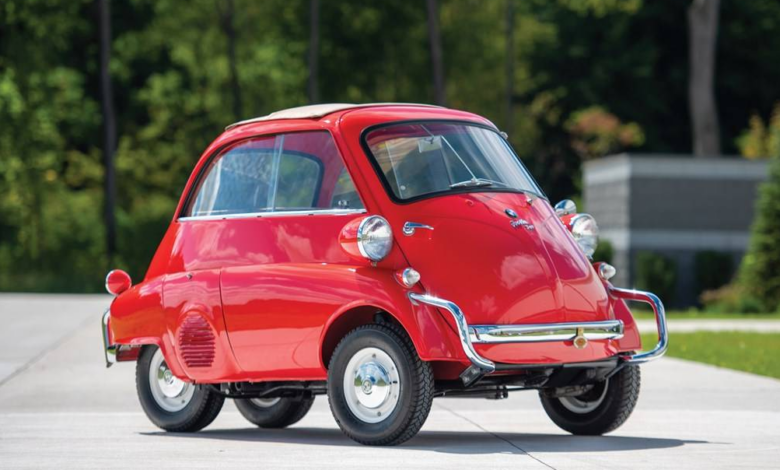 The BMW Isetta, also known as the Bubble Car, is one of the most unusual vehicles of the 1950's. Between 1955 and 1962, over 160,000 Isetta's were produced, making it the most popular single cylinder vehicle of the day.
Given it has only 15hp, you can safely consider 0-60 to be impossible unless you're going down a very steep hill. And good luck getting back up that hill!
The BMW Isetta was based on the Isetta produced by Italian manufacturer "Iso" from 1953 to 1956. Iso produced small 3 wheel trucks and scooters, and decided to try their hand at a small compact car.
When BMW began producing the Isetta, they started with the Isetta 250. A 250cc single cylinder engine. The later produced the Isetta 300 and the Isetta 600.
By far the most popular is the Isetta 300 Coupe.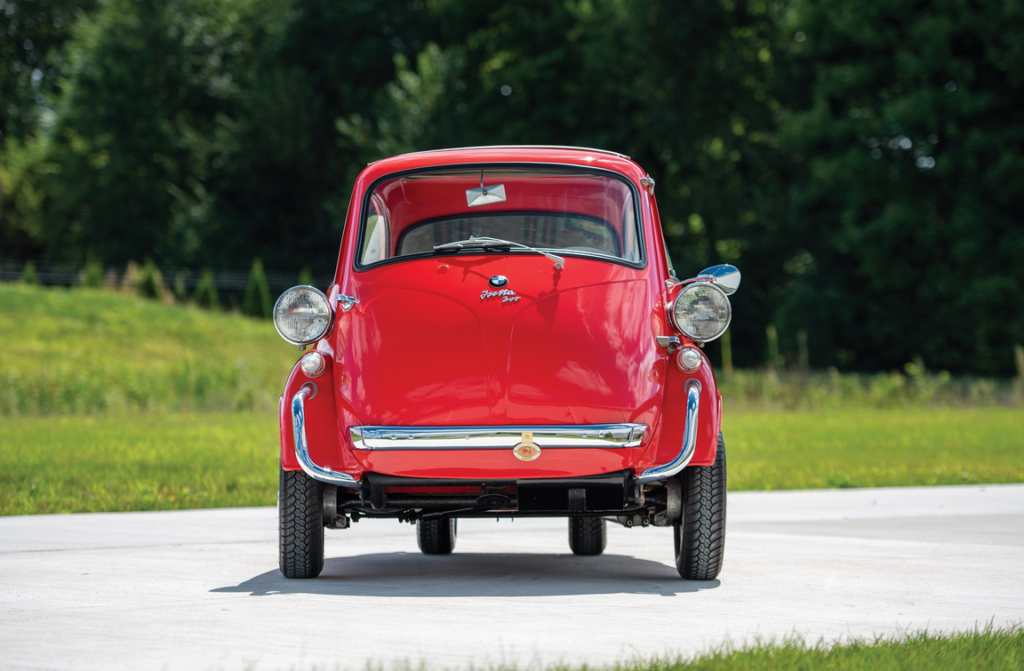 Quirks with the Isetta 300
Having been in the drivers seat of the Isetta, I can tell you a few things about the car that will take some getting used to. Number 1, expect to hit your head when you get in if you're over 6 feet tall. The single door (the entire front of the car) swings open. The steering wheel tilts out, to allow you in, but it's a tight space.
Upon sitting in the car, it's certainly cozy, especially once the door is closed.
The gear shift is on the left. Regardless of where the Isetta was sold, the gear shift is on the left, as it would be in a right hand drive vehicle. This will take getting used to for any driver accustomed to driving on the left side of the vehicle.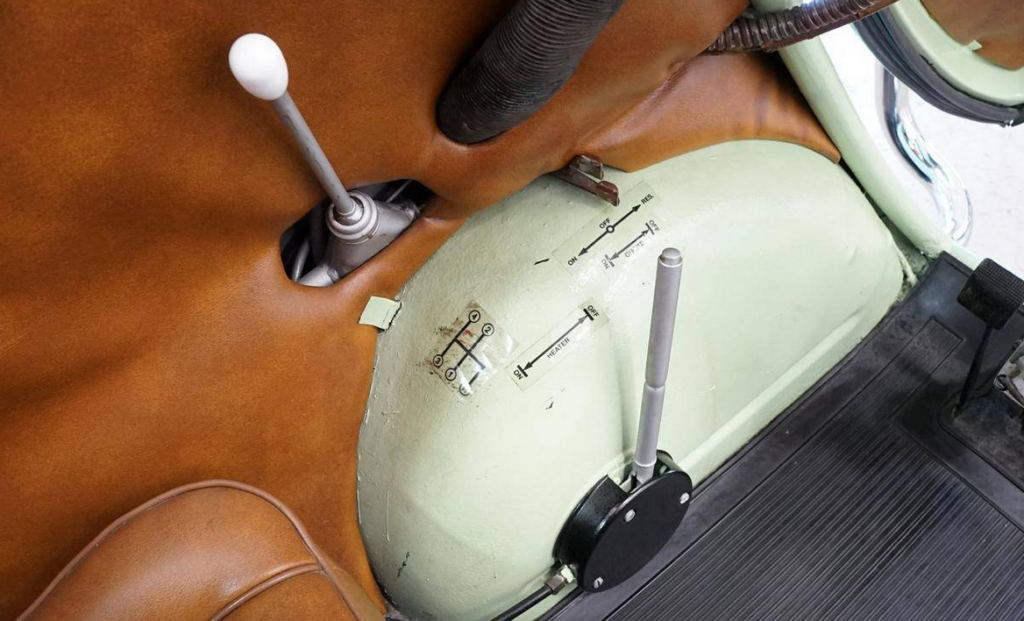 Isetta 300's at Auction
There is a 1957 Isetta 300 coupe with sliding windows for auction at the 2020 The Elkhart Collection event by RM Sotheby's. The estimated range is $35,000-$45,000. This Isetta is being auctioned without reserve. You can view the full listing here. Once the auction is complete the RM Sotheby's page will be updated with the final hammer price.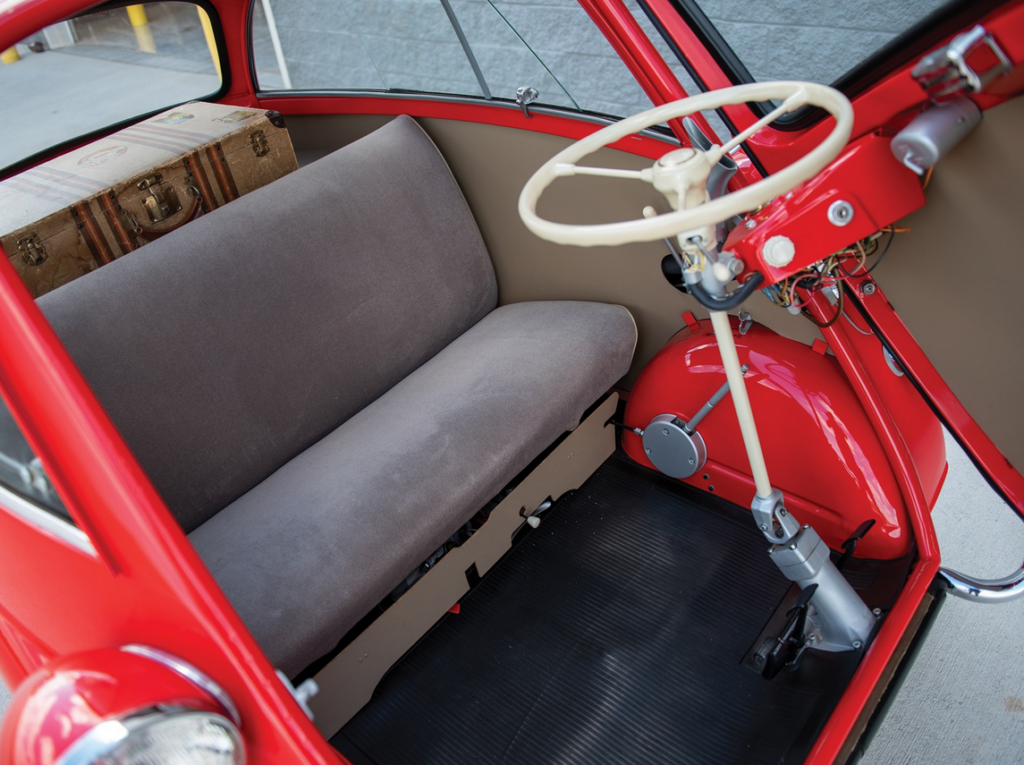 Isetta 300's for sale
Isetta's that are restored and in great condition are commanding anywhere from $50,000-75,000. This may seem like a lot for a car that takes up less than 1/2 a garage space. There are also vehicles in "good" condition, requiring some cosmetic work, that can be purchased between $20,000-30,000.