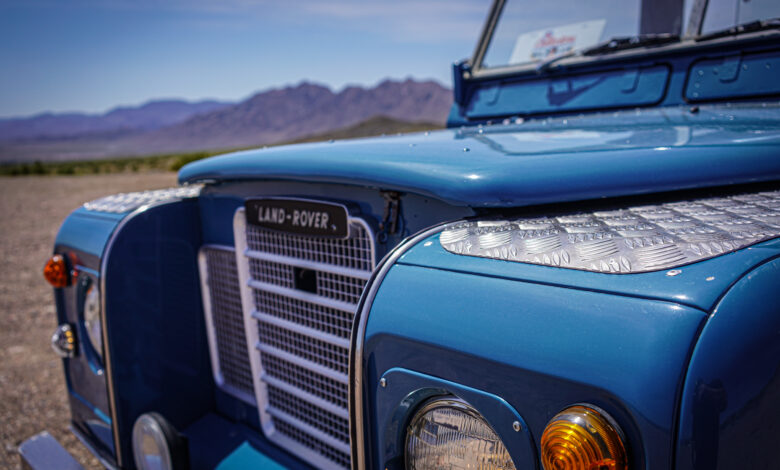 The Land Rover Series generation featured the Series I, Series II, Series IIa and Series III. The Land Rover Series 3 was introduced in 1971 and from the exterior looks remarkably similar to the previous Series models. It wasn't until the Defender was released that the engine grill moved forward to be flush with the headlights. Although the Series 3 featured some improved mechanical components, many components are interchangeable between all Series models. Series III production ended in 1985, and with approximately 440,000 vehicles produced, it's the most common Series Land Rover available today.
The Series III was available in the 88 (short wheel base) and the 109 (wagon). There were also variations of the Series III for a long wheel base pick up truck for commercial and municipal applications. Land Rover offered both gas (petrol) and diesel engines, with diesel being the most common and preferred.
2.25-liter Diesel Engine for Land Rover Series
The Land Rover Series IIa and III featured Land Rover's legendary 2.25 Diesel Engine. It was an inline 4 cylinder naturally aspirated engine. The final years of the Series III production offered an improved 2.5-liter diesel engine
The Land Rover Series in South Africa
In 1949 Land Rover offered the first Series I models in South Africa and in 1950, Car Distributors Assembly assembled the first Land Rover in Port Elizabeth, South Africa. In addition to assembly, local production of mechanical components and chassis's at the South African plant was announced in August 1963. By 1992, the Blackheath factory in the Cape Province was identified as the largest Land Rover assembly plant outside the United Kingdom.
Total Production
Land Rover Series generation produced over 1,000,000 units. It's not particularly rare, however, like many vehicles produced in mass, it's iconic, and many were driven hard. That means seeing one restored and well maintained is a bit of a rare find. Land Rover Series generations command prices between $40-75k depending on quality of restoration, engine, transmission, and color combinations.
Land Rover Series III for sale