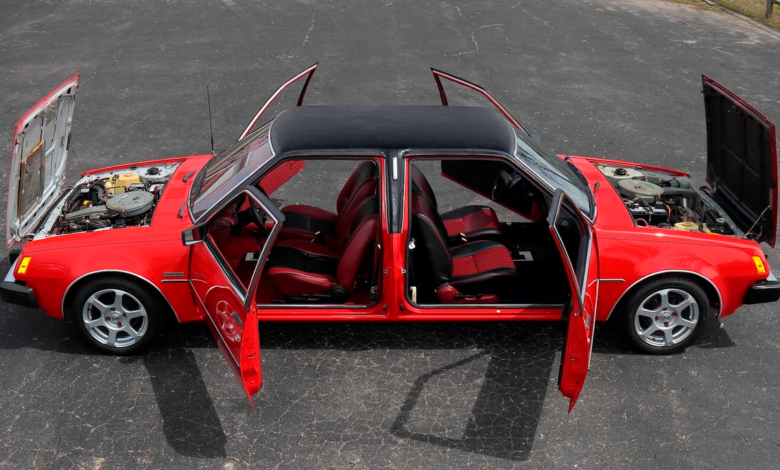 Instant Classic!
What a find! This 1981 Dodge is coming up for auction at Mecum's Indy 2020. The estimate is $8,000 – $12,000 which honestly is pretty reasonable considering this is operational in either direction!
It has two front wheel powered front ends, custom mounted against each other. Both are manual transmission, one with a red on black interior, and the other with a black on red interior.
Should this be registered as a 3.2L 8 cylinder or 1.6L 4 cylinder x2? Good question.
I doubt this is street legal in most states, but perhaps a good car to bring to car shows for a the car guy with a sense of humor and $8-12,000 to spend.