Mercedes
I Broke Up With Mercedes. It's over.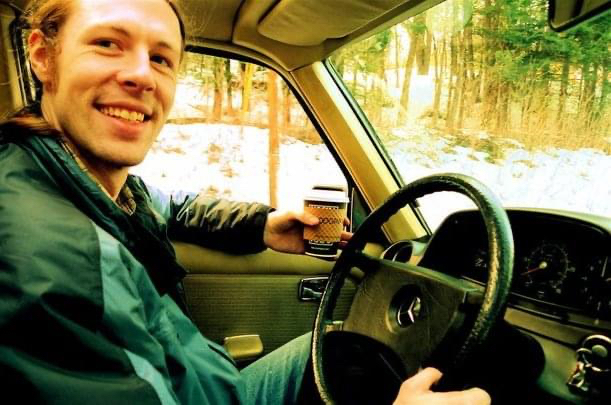 I'm gonna state an unpopular opinion that I can't stand Mercedes Benz. Now listen, I don't want to hate Mercedes, but they've given me no choice. So in this article, I'm gonna share my list of complaints about Mercedes-Benz, how I went from a lover to a hater, and what Mercedes could do to bring me back on their side.
It all goes back to middle school in 1998 when a classmate named Zac had his dad pick him up from school in a brand new Mercedes E class. Man that car was beautiful. It was silver and I remember riding in it once to go up to a soccer game and it was so comfortable. I was 13 or 14 years old and felt like a million bucks. The interior was at the time quite impressive. Later in high school, I remember a student whose father drove a maroon G wagon. That thing was a tank. It was around that time that I started searching for my first Mercedes. I was particularly interested in the people who were running their diesel Mercedes' on vegetable oil and I thought that 1985 diesel G wagon was the ultimate machine for me.
I remember seeing a red one for sale on eBay with barn doors in the back. It was a four-door with a manual transmission and of course the classic diesel engine. They really weren't asking a lot of money for it but I didn't have the funds to take the leap, and that was the one that got away.
Buying a 1985 Mercedes 300D with 250,000 Miles
A few years later I had a friend with a European import 1985 Mercedes 300D that he wanted to sell. The D is for diesel, and the European import meant that this had the very rare and highly coveted four-speed manual transmission.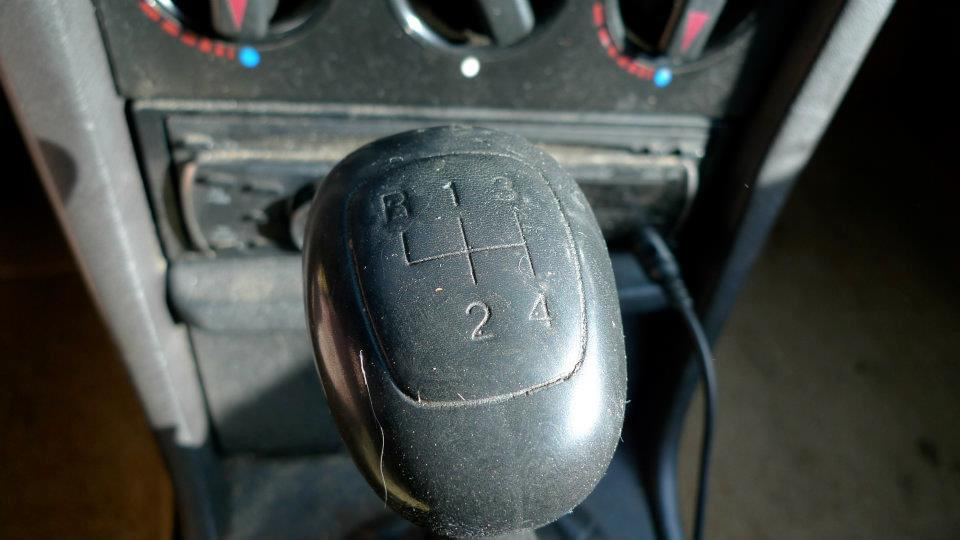 It also had manual windows and a manual sunroof. You see Mercedes hadn't sold manual transmission cars in the United States for a long time. They really are very hard to find.
So when I bought my friend's car, it was for $300, and with the agreement that I would get it out of his yard by the end of the week. I bought a car battery and was able to get it started and drove it over the mountain to my house. I can't tell you how thrilled I was to be the owner of this car, mind you it did have 250,000 miles on it but it was new to me.
I bought four new brake calipers new pads new rotors. I got engine mounts and new shocks and springs. I had the pleasure of learning how to use a spring compressor and I really had a great time fixing that car up. For a little while there was a girl I was dating in Maine and I would drive the three hours to visit her and the car drove like a dream.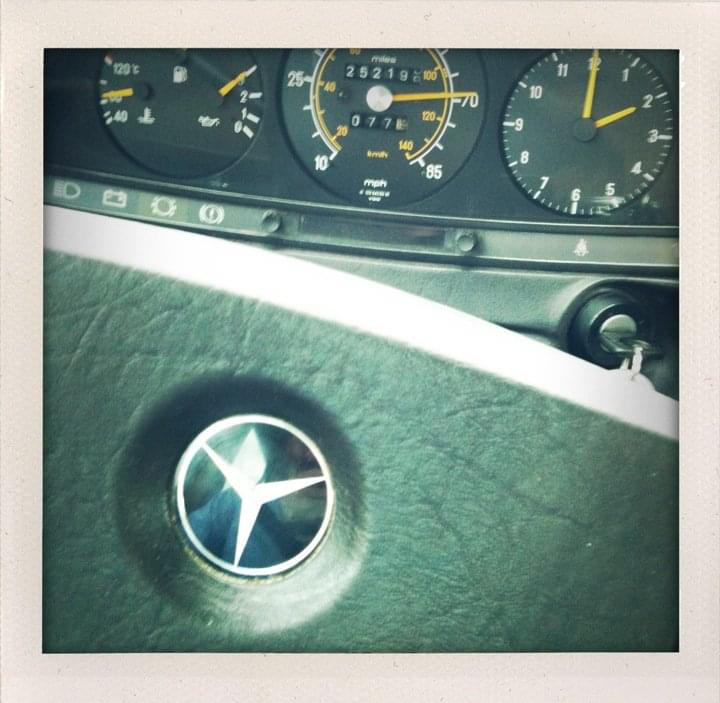 I ended up selling that car to fund my day trading. I wish I could've held onto it but at the time I needed the money I was battling credit card debt, and I needed to keep enough money in my trading account to actively trade each day and stand a chance at making enough money each month to pay my bills, so that car had to go during that period of time I had purchased a second W123 Mercedes, which was a station wagon, but it had an automatic transmission and unlike my European import, it had power windows, power sunroof, and none of those things seemed to work anymore. So I sold that car as well and in total, I was able to make a profit on both of them. I suppose I traded my time for money because I did spend an awful lot of time fixing them up but I enjoyed it and it didn't feel like work.
I spent the next year learning everything there was to know about the W123 series of Mercedes and the OM617 engine.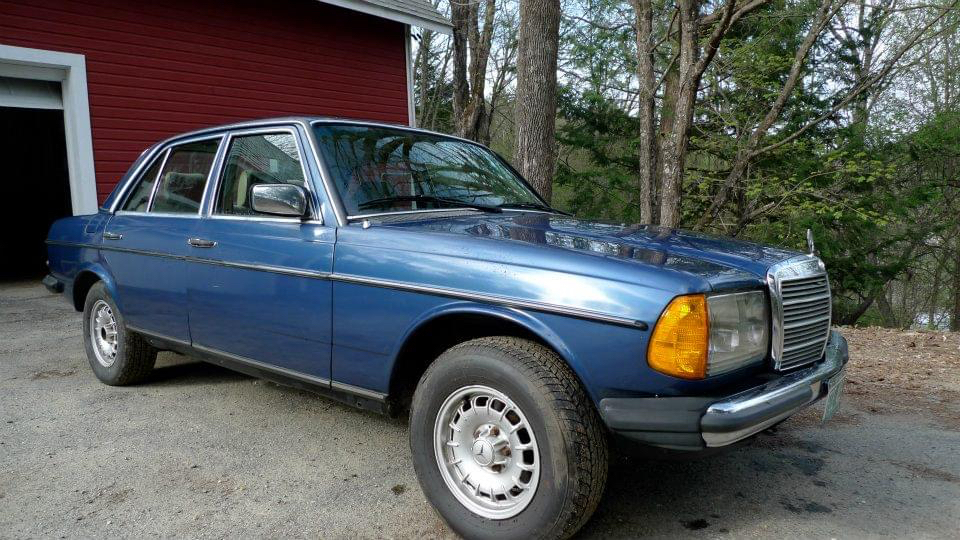 I've sometimes thought that if I were really tight on money, I might find a cheap car that somebody wanted to get rid of and fix it up, and sell it for a bit of profit. It could be a good way to make a little money on the side.
Buying a Mercedes Benz E63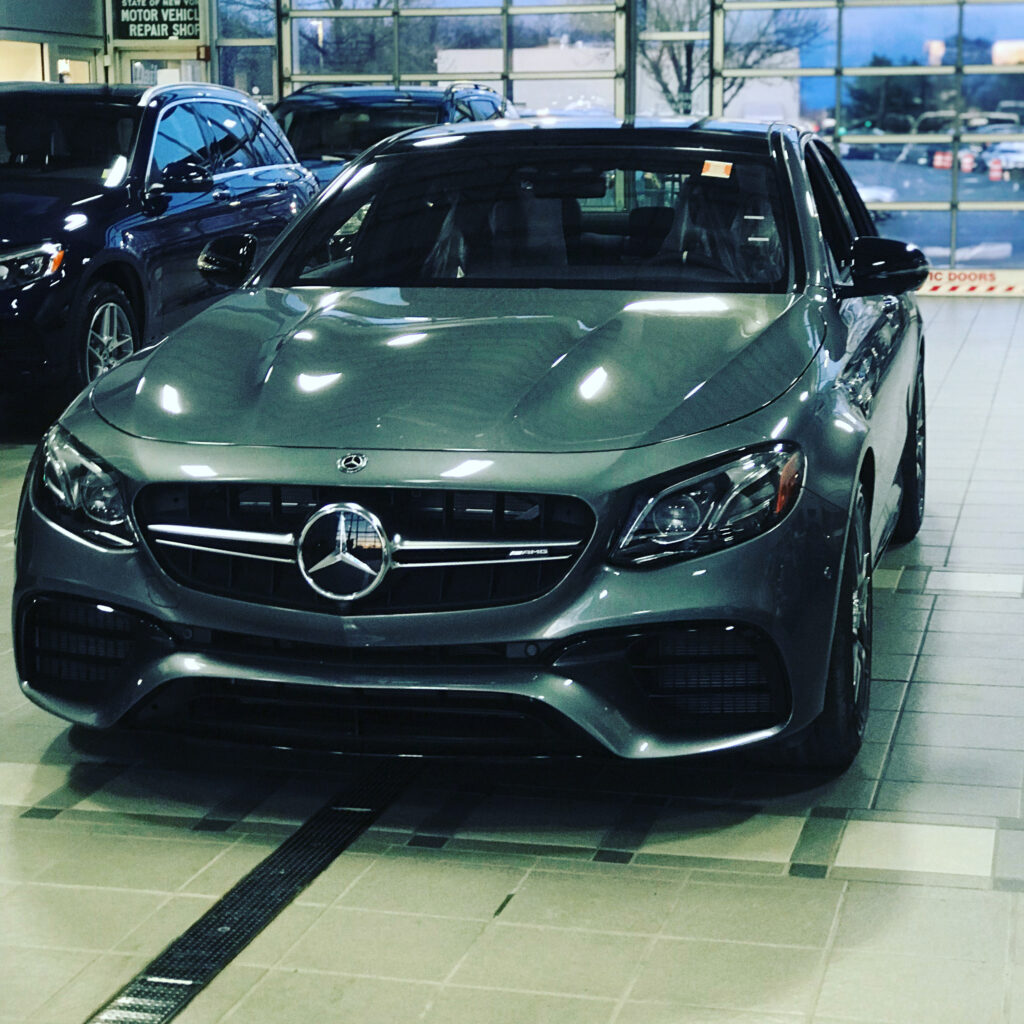 My relationship with Mercedes soured a bit when I bought a brand new 2019 E 63S. I remember driving it on the highway setting a cruise control with a lane departure turned on. It's supposed to keep you between the lanes and it's pretty good until it's not. I was less than an hour in and the next thing I knew I'd gone from the fast lane all the way to the breakdown lane and was hitting the rumble strip. The technology needed work. But that wasn't what really upset me about that car.
What really upset me was that I spent over $100,000 and within a few months they were putting out a new E63 with completely different headlights and taillights for 2020. In fact, every 2-3 years they Just enough to make a car that has less than 5000 miles look outdated and old-fashioned and lose a good chunk of resell value. Time to trade it in? That's exactly what they're hoping I'll do.

Buying a Mercedes G Wagon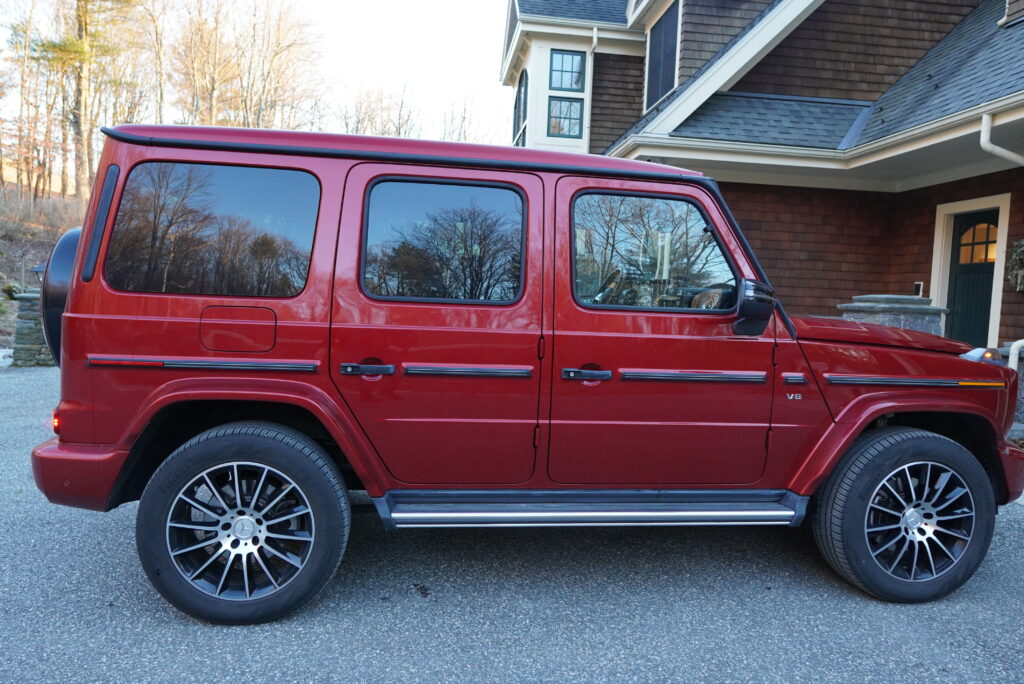 Ultimately I sold that car because when my son was born his car seat didn't fit nicely into the back of a car I traded that E63 at a Mercedes dealer in New Jersey for a brand new G wagon the color was red, my dream of owning a G wagon had finally come but true sadly that car was not all it was cracked up to be.
I had a laundry list of complaints I wrote about here (7 things I hate about my G Wagon). I wanted to love it and I did love everything about the way it looked, but at the time I also owned, and still own, a Range Rover, and compared to the Range Rover the G wagon was terrible. The ride is bumpy and jerky thanks to the suspension and the short wheelbase. It's not dynamic, it's not fast on the highway. It's not comfortable on the back roads. The only thing I could say about driving it that I enjoyed was the driving position because you're very upright and looking out over the road, but you get all that with the Range Rover and more.
Some would argue that I shouldn't have expected anything different after all it's a G wagon. It's a tough vehicle that you could drive over a mountain. But I think you could do the same thing in a Range Rover. At the end of the day, they're both priced similarly. Perhaps there is more status that comes with a G wagon, but it's not worth the discomfort that comes with driving it.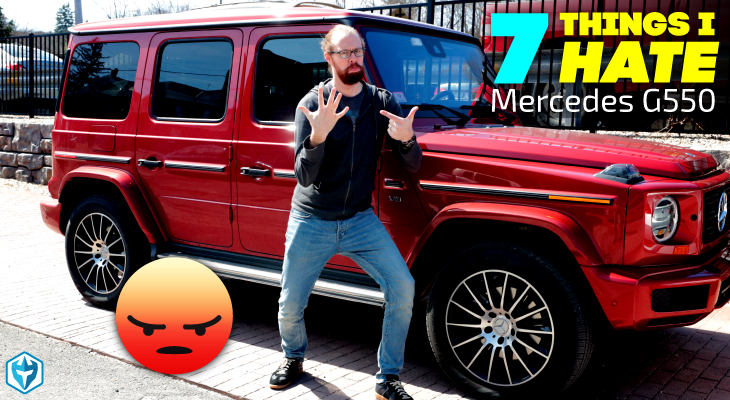 One of my biggest disappointments with the Mercedes G wagon was the overly intrusive lane departure and auto-braking system. That system is always turned on when you get in the vehicle, but you'll remember to turn it off because if you don't the second you come close to the yellow line the car will slow down and steer you back into your lane. For those that live in rural areas, you know you spend a lot of time sitting right on that yellow wine and don't you dare cross the yellow line to give a cyclist more space without first putting on your blinker for if you do, the Mercedes will put on its brakes and steer you right into a cyclist forcing them off the road. I nearly mowed down more cyclists than I can count in the short time I owned the G wagon
I was recently talking with someone who owns a G63 themselves and they expressed the same complaints. In fact, they seemed relieved that there was someone else out there that disliked this $150,000 car as much as they did.
What's Wrong with Mercedes Benz?
#1) Mercedes should not do face lifts and headlight / taillight redesigns every 2 to 3 years because it makes the buyer of the old model keenly aware that they are driving the old model. With Range Rover, they will go nearly 10 years with only minimal facelifts. Rolls Royce and Bentley do the same. This creates brand loyalty.
#2) Mercedes should make intrusive safety equipment, optional if a driver wants to turn off lane departure and leave it off. It should be their prerogative to do so.
#3) BMW, Mercedes and Audi all engage in a practice of making their entry-level vehicles almost identical to their executive series vehicles. A three series in a seven series, a C class and an S class, an A4 and an A8. I think that when you spend twice as much on the executive-level car, you'd like for it to be distinguishable from its entry-level counterpart. Land Rover has done an excellent job doing that with the entry-level Defender versus the highest-level Land Rover Range Rover.
Range Rover is Better than Mercedes
I have been thrilled with my 2016 Range Rover. Nearly 8 years in and 100,000 miles later, I still enjoy it as much as I did the day I bought it. Contrary to what others have said about reliability, I've had no major mechanical issues with the car. It's been very reliable. Land Rover earned my loyalty, and that's why when it came time to get a new car I bought another Range Rover.
If you made it to the end of this article, I'd like to congratulate you. This is very much a first-world problem. I really shouldn't complain. But I have this nagging hatred for Mercedes and I wish it would go away.