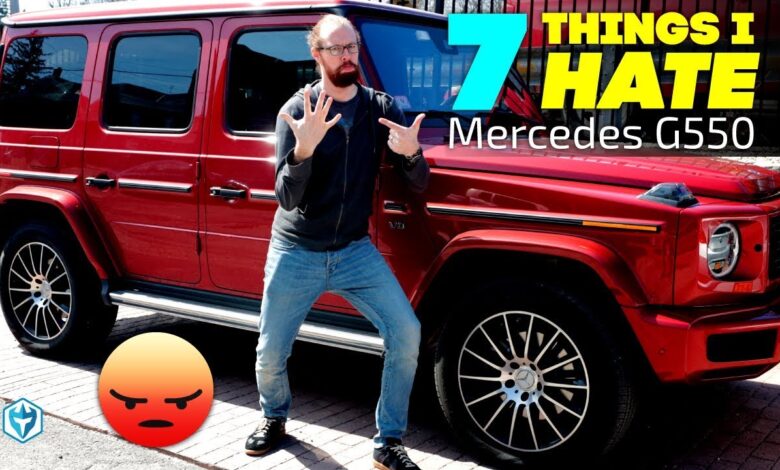 The 2019 model year brought us a BRAND NEW Mercedes G550. The first significant Mercedes G-Class/G-Wagon update in decades. Personally, I'd always liked the Mercedes 300GD of the 1980's. It's a diesel, manual transmission work horse.
The Mercedes G Wagon's of the 2000's – 2010's didn't appeal to me as much, but with this new update, I was sold. And I bought one just a few months after they hit the lots.
I had to drive to New Jersey to pick up this G-Wagon.
My first impressions were that it was a solid car, and actually felt even bigger from the drivers seat than my Range Rover. Upon hitting the first bump, I realized the ride wasn't as soft as the Range Rover. It felt a bit rough, bouncy, and not as refined. But hey, it's more of a truck than an SUV.
After a few months of ownership, this video chronicals my struggles with the Mercedes G Wagon.