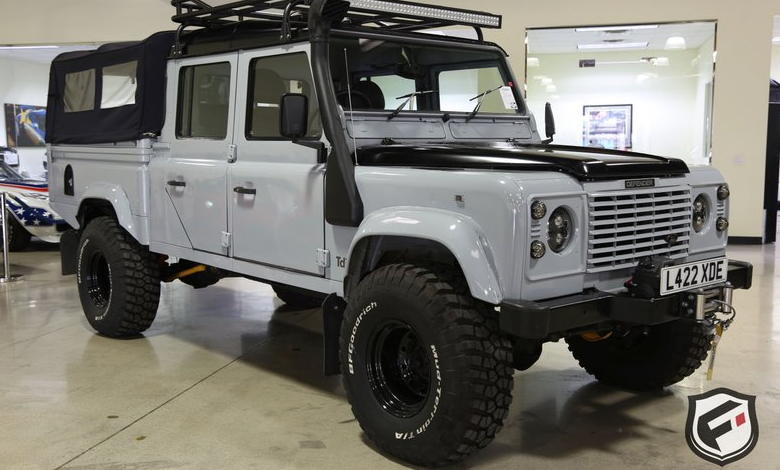 This 1994 Land Rover is a rare sight to see. Unlike the Land Rover Defender 90 2 door, and the Land Rover Defender 110 4 door wagon, the 130 is a double cab pick up truck. These are super cool! I'll show you a few other examples for sale that I really like, but this one we're looking at today is located in California and is for sale by Fusion Motor Company for a reasonable $69,950.
In 1994 Land Rover released the brand new 300TDi engine, a big improvement over its 200TDi predecessor. The first model year of a new engine can be a risky purchase, but the 300TDi would go on to be another legendary engine by Land Rover.
Like the ECD Safari New England 110 wagon, this car will attract attention as you drive around town. Especially because people will wonder why nobody is in the drivers seat. Look to the left, and you'll notice this is a right hand drive vehicle. That's most likely why the price is probably 1/2 what you'd pay for a left hand version of the 130.
Land Rover Defender 130's For Sale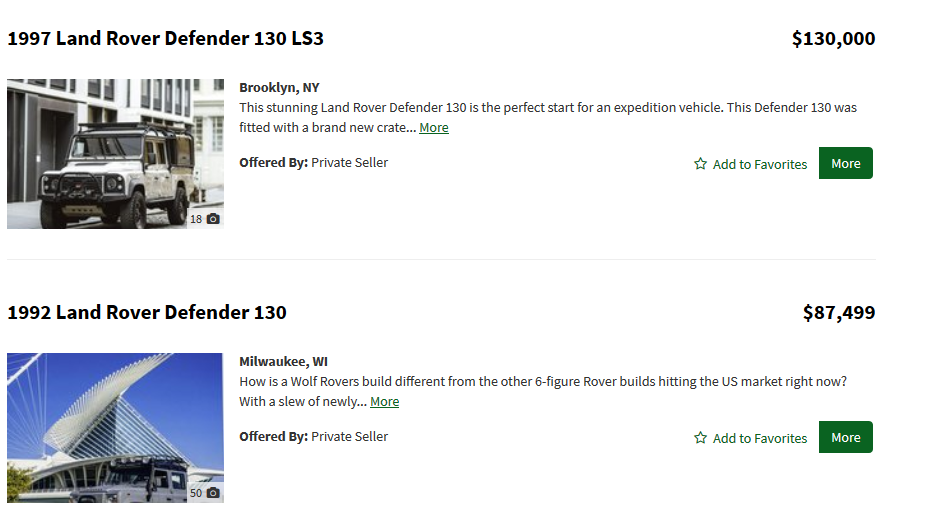 Check out the listing on Fusion Motor Company's website to see all the pictures, and definitely check Hemmings for other 130's for sale.