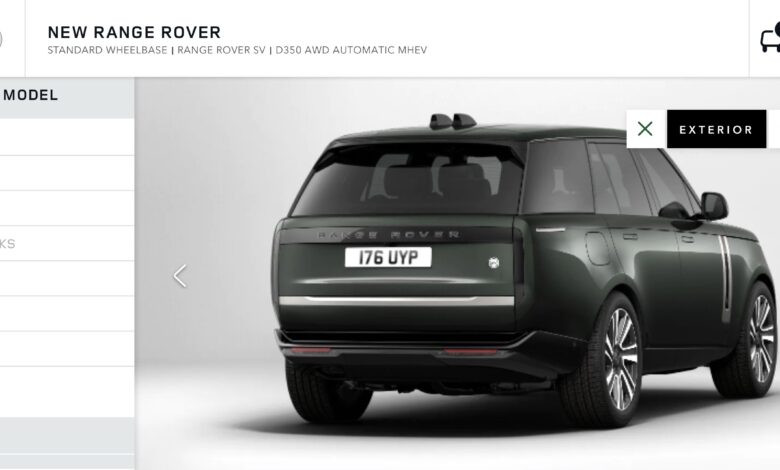 One of the first expensive things I bought for myself when I became a millionaire was my first Range Rover. Now, mind you at that time, I already owned two pieces of real estate. One was my primary residence, and the second was a home I rented to tenants. I was trading full-time, and I was also in the midst of launching Warrior Trading. But I remember having a degree of buyer's remorse because the car was $116,000 by far the most expensive thing I had bought aside from real estate. The extra 6% for tax and title really put it over the top. I felt a degree of stupidity for spending that kind of money on a car.
At the time, I was driving a Jeep Grand Cherokee, which was perfectly utilitarian but a bit worn out.
When I went into the Land Rover dealership, I was really looking for a pre-owned Land Rove. Something that had already depreciated and that I could buy for maybe fifty thousand or sixty thousand dollars. Unfortunately, as the case was then and is still today, a lot of the pre-owned Land Rovers are quite expensive. Because they're known for being costly to repair, you're almost better off owning a new one and having the benefit of the warranty.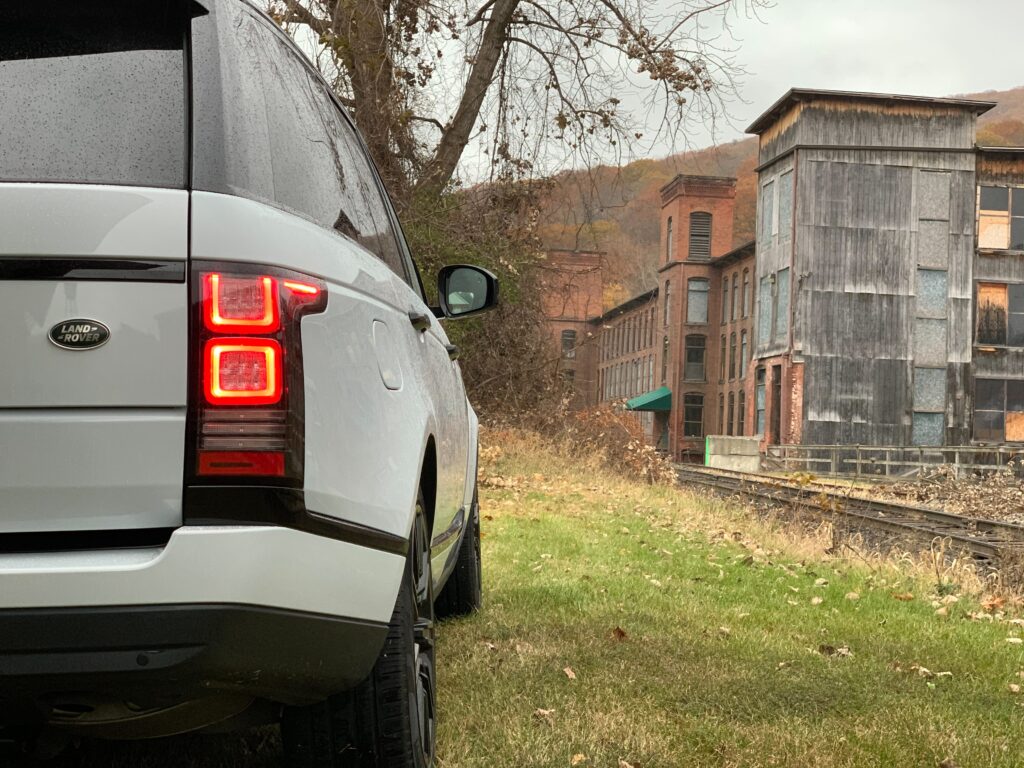 Diesel Range Rovers
Then I discovered that the 2016 Range Rovers were available in a turbo diesel engine. That sealed the deal for me. I had previously owned a w123 Mercedes 300D. The D stands for diesel and that car was legendary. The had the OM617 engine, known as the million-mile engine. You could drive it for your entire life. Imagine that, buying one car and owning it for your whole life.
Call me a romantic, call me crazy, but that idea really appeals to me. A Toyota Tacoma, a Toyota Land Cruiser, and those old Mercedes w123's were the type of cars you could own for your entire life. As long as you keep it from rusting out.
I'm unsure if I could pinpoint exactly what happened during my childhood or young adult life that made me so insecure. But I look for security, self-sufficiency, and sustainability in many different areas of life.
There's no doubt that a manual transmission, turbo diesel Volkswagen Jetta or perhaps a Toyota Land Cruiser would have been better cars in the event of an apocalypse. But my desire for something nice combined with wanting something I thought could last a long time were united in my decision to buy the 2016 Range Rover. More than 8 years and 100,000 miles later, I'll tell you that my Range Rover has been the best car I've ever owned.
I have since bought and sold cars much more expensive than this Range Rover, including a $350,000 Porsche RS, a $300,000 Porsche Speedster, and a $170,000 Porsche Turbo. I guess I had a bit of a thing for Porsches for a while there.
Range Rover versus the Competition
No doubt the Range Rover does all the things a Jeep can do. But it does them with a degree of comfort that I would say is pretty much unparalleled.
With the air suspension, the handling is really second to none when it comes to comfort. And so this Range Rover has been our daily driver for eight years. Two years ago, in the middle of the pandemic, I sold my Mercedes G -Wagon and wanted to get something a little less flashy and a little more practical. And I bought a Volvo XC90. It has air suspension and it's comfortable. But the driving position is low and it really doesn't compare to a Range Rover.
I often let my employees drive the Volvo for running errands, which left me needing a new car. I'd been waffling on getting a new car for a bit but I can be a bit frugal. This is different from being cheap. I won't buy a cheap car or a cheap house. If I buy something, I want to buy something that will last and that is meaningful to me. I can't stand "throw-away" culture. That's why I wear a stainless steel Rolex vs a Timex. But that means sometimes I wait longer than I should to pull the trigger finally.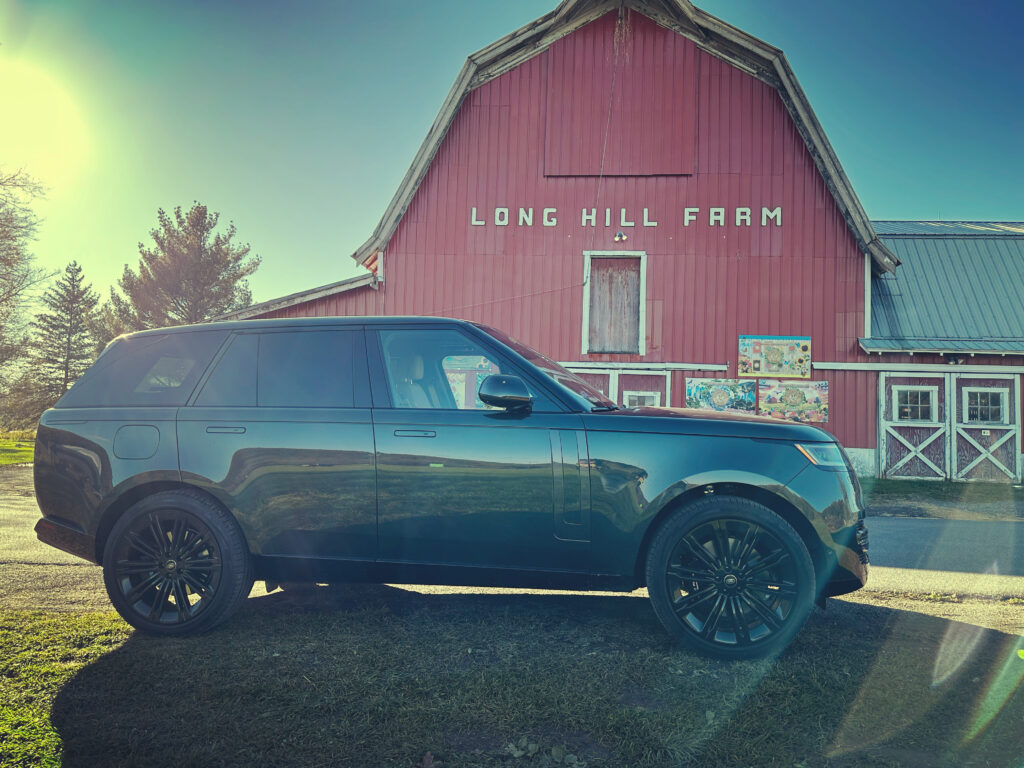 Getting a New Range Rover
In 2022, Range Rover came out with a brand-new model. However, I was disappointed to learn that they would not be offering the diesel engine in the United States. They would either offer a mild hybrid 6-cylinder engine or a V8. I felt from a reliability perspective, it would be better to go with a tried and true V8 than a hybrid from Land Rover. But I had difficulty accepting going from 28 miles per gallon with the diesel all the way down to 20 or 22 miles per gallon at best with the V8.
Finally, I gave in and bought a new Land Rover from the dealership in Boston. As of today, I have about 1,000 miles on it. And what I can tell you is that it does everything the 2016 Land Rover does, but better. And although I didn't think it was possible, the seats are even more comfortable. I really am incredibly impressed.
I do wonder if these cars are becoming so complex, that they will be really no sensible person who would own it outside of warranty when it crosses over 100,000 miles. There are so many screens, so many electrical systems. It's certainly nothing like the Lego-style construction of an old Toyota Land Cruiser. This is not the car I would choose for an apocalypse. You wouldn't be able to work on it yourself. Parts will be expensive and hard to find.
Probably the best apocalyptic vehicle would just be a run-of-the-mill American-made pickup truck. But for my purposes. I really am impressed with the quality of Land Rover. In a recent article, I wrote about how I broke up with Mercedes-Benz.
Land Rover vs other Luxury Brands
There are several things about Mercedes that I don't like. I find it difficult to have brand loyalty for Mercedes. When a brand changes the styling as frequently as Mercedes does, it makes the person who just bought a brand new car two years ago keenly aware of the fact that they're driving the old model. Mercedes no longer makes their vehicles timeless. They look dated. And you know that they will be dated within two to three years.
Land Rover, on the other hand, is similar to Bentley and Rolls Royce, are much more thoughtful about spacing out their exterior changes. So much so that a 15-year-old Land Rover is only two models behind the current Land Rover. That's the type of brand that I'll be a repeat buyer of. And when it comes to build quality on my 2016 Land Rover with a diesel engine, I've no major issues yet.
The main complaint I would have is that the brakes squeak even when they're brand new. Range Rover has said they're aware of it. But it was some kind of issue with how the system was designed. And it just is what it is. Mechanically, the car works as well as it did the day we bought it. However, the lower piece of the two-piece tailgate no longer works in an electric mode when you press the button. That's the only item that's broken.
How the car fares over the next 25,000 to 50,000 miles may be another story. I was told I could trade it in for about $20,000. I do worry a little bit about the transmission. I think it's probably the most expensive and weakest link in the car. I think the diesel engine is strong. I don't worry about that so much. But I would be surprised if this car makes it to 200,000 miles. It's not a Toyota or a Honda. And the cost of maintenance will increase as it gets older.
Maybe if we weren't going through the pandemic, I would have considered trading it in around 75,000 miles. But after a lot of the European automakers stopped selling diesel engines in the United States, I really wanted to hold on to the one that I have.
When it does come time to replace the diesel engine, the white Range Rover, at this point, I don't think there's anything else I'd rather replace it with than another Range Rover.