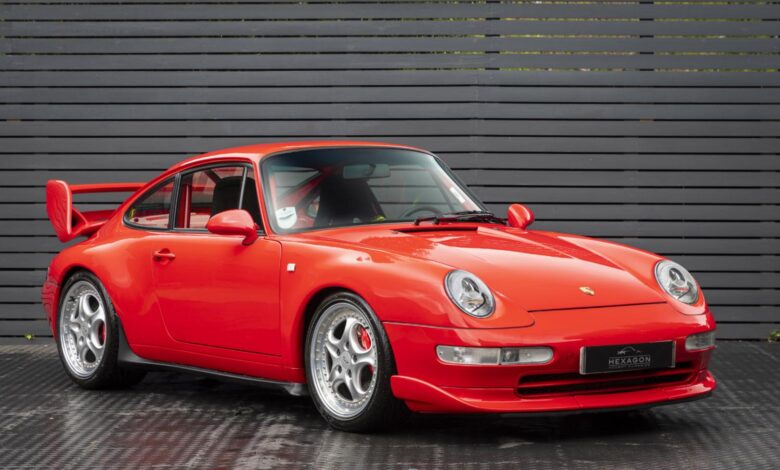 The last air cooled Porsche 911 was built in 1998. It was from the 993 generation that was in production from 1995 through 1998. These Porsche 911's have become increasingly valuable. The mark the end of an era for Porsche. They also coincide with a period of automotive technology when a hobbiest could still have a reasonably good chance of working on his or her own car.
Of the Porsche 993's, the Porsche 911 GT, 911 Cup, Carrera RS, Carrera RSR (Clubsport), and Turbo Cabriolet are the most collectible. Each of these models were produced in very limited quantities, and in some instances, purely to meet the production requirements to be admitted into racing events.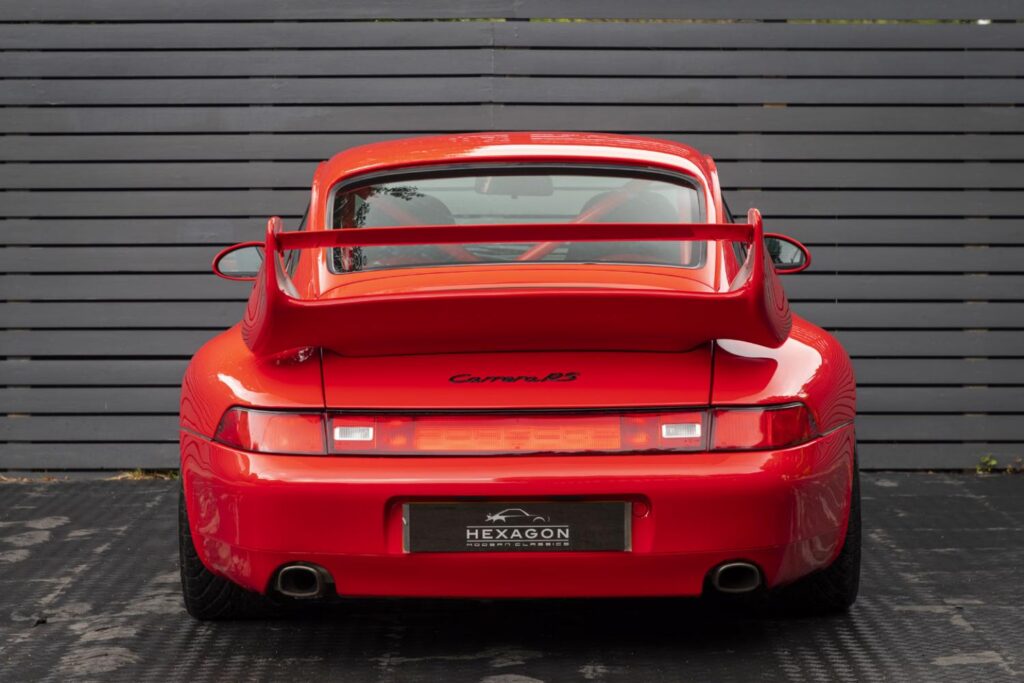 Today we're going to take a look at a few beautiful examples of the 993, starting with the 1995 Porsche 911 Carrera RS.
This 993 is for sale in London and will likely exceed a $500k asking price. Given production of the 911 Carrera RS was limited to just over 1,000 units, these air cooled 911's have appreciated substantially. In 2016 a 1995 Carrera RS sold at Sotheby's auction for $550,000 USD. You can checkout the listing here.
With bright red exterior and black interior, this car looks sharp. To be honest, it's not my personal favorite color on exterior, but the Carrera RS came in only a few colors, and red is definitely better than bright yellow. Anything is better than yellow.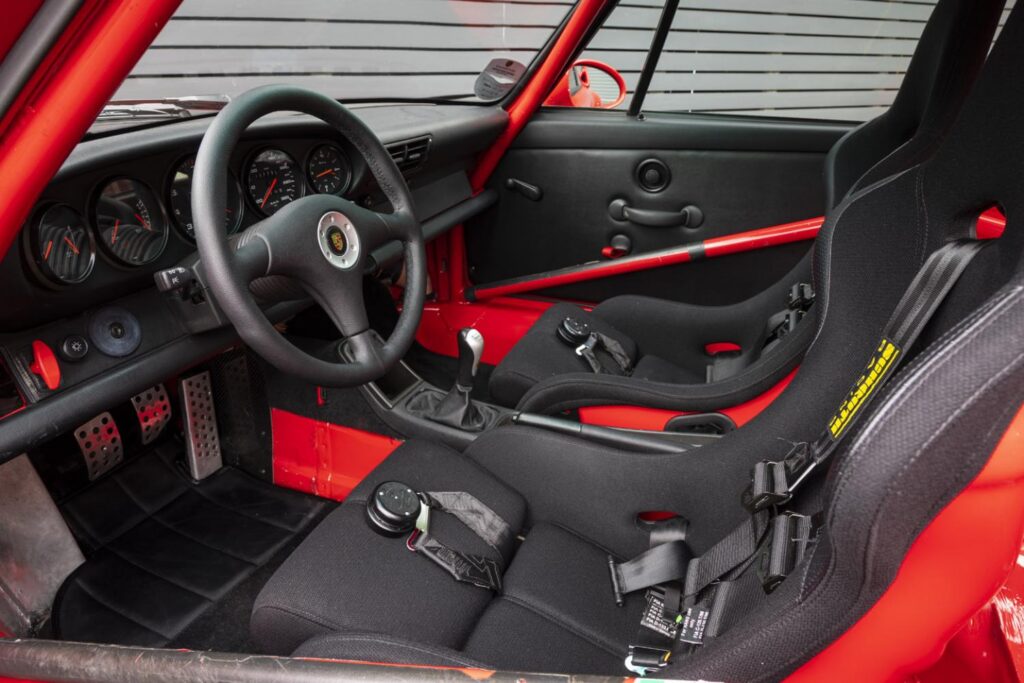 White also looks good in this car, but I'm a bigger fan of unusual colors. For some reason Porsche used bright colors that look like kids candy for the Carrera RS. I'm just not a huge fan. Unlike the trademark red Ferrari, Porsche's doesn't have a trademark color, so to speak. So for this car, I think Red or Silver may be the best of the available options.
Check out the full listing of the 1995 Porsche 993 911 Carrera RS for sale by Hexagon Classics in London.
Porsche Carrera
If the Carrera RS is too pricey, a base model Porsche Carrera 993 between 1995-1998 can be purchased from $50-150k, depending on mileage. There are a few variations above the base, including the S, and the 4S.
This one is a 1998 Carrera S for sale for $124k. It's located in southern California and has a maroon exterior and tan leather interior. In my opinion, a timeless color combination. Certainly a much more attractive interior than gray. Why Porsche has sold so many cars with a gray interior is beyond my understanding.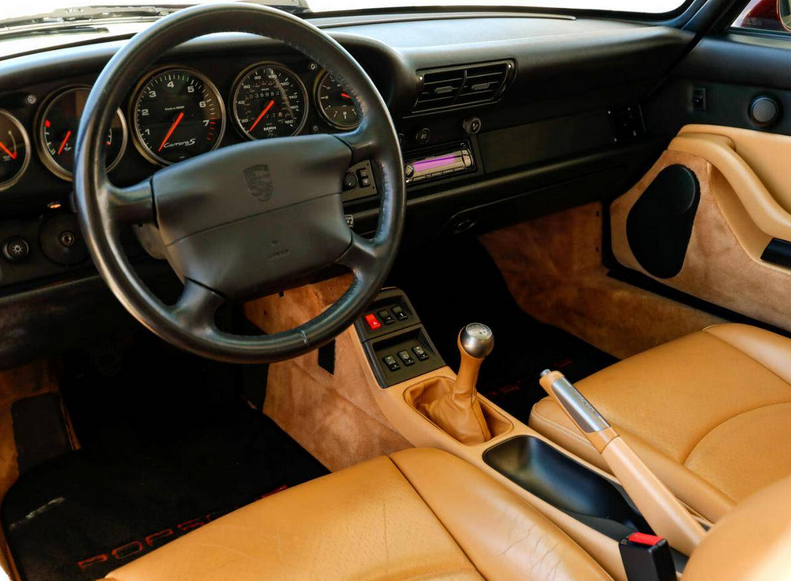 While a base model isn't likely to appreciate to the degree of a limited production racing model, they are great drivers cars that have already fully depreciated vs the new price, and are beginning to move up in value. Just a few years ago base model 993's were selling for $20-30k, now they've moved up to $50-60k.
A well equipped 993 with a popular color combination should hold it's value and give years of enjoyment. Whatever you do, don't buy the automatic!
Porsche 911 993 Production Numbers
Accurate production numbers are nearly impossible to find for the 993. This is due to a number of reasons, but estimates are approximately 68,000 produced in various body styles and engine configurations.
Below are the most collectible Porsche 911 993's.
911 Turbo: 5,937
911 Turbo S: 345
911 Carrera 4S (with same wide body as Turbo): 6,948
911 Cup: 130
Carrera RS: 1,104 (including 49 Right Hand Drive cars)
Carrera RSR (Clubsport) 227 of the 1,104 RS's were Clubsport variants.
GT2, called the "GT": 57 vehicles street legal, 223 total
Turbo Cabriolet: estimated at 14 vehicles

Note: various sources quote production numbers very differently. The production numbers listed below are from the following source: Porsche 911 Redbook 1965-1999, ISBN 0-7603-0723-7, Patrick C. Paternie 2000.

*The production number for the Carrera RS is widely believed to be 1,014, even though the book by Paternie quotes it as much fewer.
Porsche 911 993's Currently for Sale