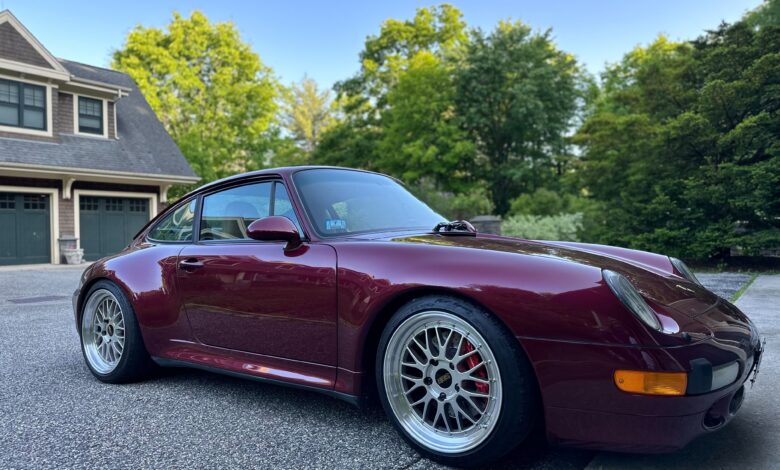 I just sold my 1996 Porsche 993. I owned it for about 3 years. When I bought it during the Pandemic in 2020 it had about 14,000 miles on it. I paid about $128,000 for the car when I bought it from Gaudin Porsche in Las Vegas. At the time that I bought it, I really wanted a 993 because I felt the last of the air-cooled Porsches would continue to increase in value.
This particular model was a 6 speed manual painted in Arena Red exterior and the Tan interior. I thought that was the perfect combination. I personally don't love the exhaust note of a stock Porsche, or even a Ferrari. I like the low rumble of an Aston Martin, and even the Mercedes AMG engines. I'm not into the high pitched high RPM whine of the Porsche/Ferrari's. So one of the first things I did was add an aftermarket exhaust. It was an easy installation that I did myself in just a couple of hours I choose the Stage 3 Fister Exhaust and it costs about $850.
The next modification I made was to add BBS wheels, but once they were on the car, I realized I needed to lower the car. I got new suspension installed and lowered the car which made it look much better with the new wheels. However, for a car with 14,000 original miles that has collector potential, making any changes is a mistake. I could have kept it completely stock and still sold it for the same price, but these modifications gave me a bit more enjoyment out of the car while I owned it.
Did I Make a Mistake With This 993 Porsche?
I later bought a 1996 Porsche Turbo that was also Arena Red but this one had a black interior. I bought it in Canada from a seller in British Columbia for about $150k. That car had 28,000 miles. The black leather aged MUCH better than the tan leather. However, I didn't like the exhaust note on that car because of the turbo whine. I sold it for about $170k and made a small profit. But I think moving forward when I'm looking at buying old cars, I'll focus on the black leather. It just keeps the interior looking better and I think that makes the car hold value better.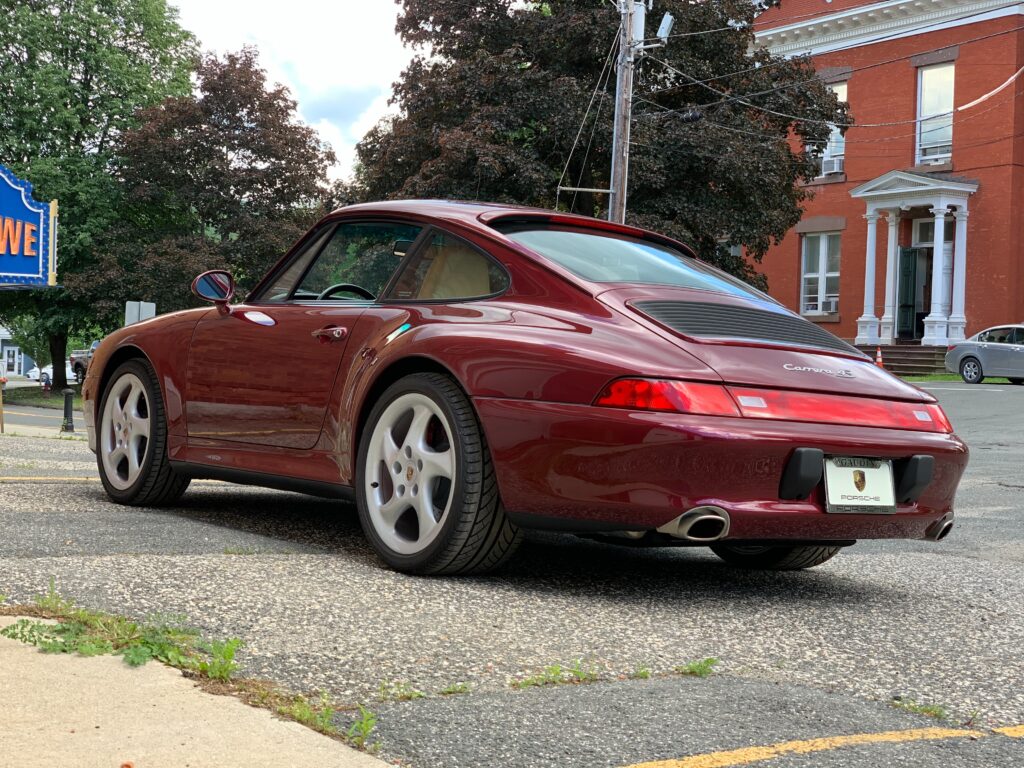 Before Selling The Porsche
Before selling the car I did my research on recent sale prices. I saw a fairly wide range. My car had 2 panels repainted, and had a large scratch on a third panel. Low milage yes, but not perfect. I priced it at $150k and sold it for $141k which was a profit of about $13k from the purchase price 3 year earlier.
I think if I'd been willing to wait longer, I could have priced it a little bit higher, but I don't have the time to be a car salesmen so I made this easy, priced it right, and sold it quickly.
The primary reason I sold the car was that I wasn't driving it. To be honest, as cool as the 993 Porsches are, they aren't very comfortable to drive around. They aren't great with kids, and with all the bumpy roads around New England, it's not great on my back.
A take the Marie Kondo approach that if it's no longer bringing me joy it's time to let it go and let the next person have their time with it.
Now the search begins for the next car…