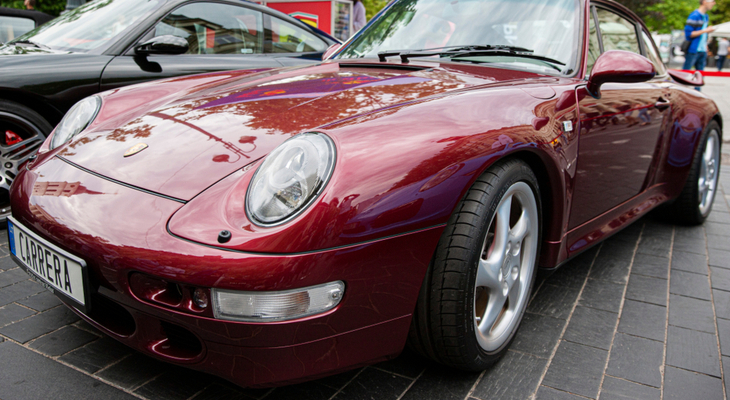 What's up, you guys. All right. So stage three, Fister exhaust is installed. It was a pretty quick install.
I actually did a separate video walking you guys through the installation, but it's three bolts on each side. It's a very simple mod to the exhaust. Definitely, I think makes it sound better.
I don't know if it's exactly where I want it to be. I think it could be a little bit more aggressive, but it's good.
And so, what I'm going to do is take it for a spin and let you guys be in the passenger seat and you'll be able to hear, over the course of like 10, 15 minute long drive, the real sound of the exhaust, not just from a cold start.
I'll do a cold start, but then also actually getting it up to higher RPMs and really hearing what it sounds like.
This one is a '96 4S, it's got 14,000 miles on it. So basically someone, for the last 25 years had it just as a Sunday driver, really didn't drive it much at all.
So what I like about the 4S is that it's all-wheel drive and the 993 Turbo is also all-wheel drive. And so when they want to make a non-turbo all-wheel drive, they just use the same Turbo body. Turbo has a wide body. So this is a wide body, 993 4S.
Basically, same body as the Turbo but naturally aspirated. All right. So we're going to jump in and see how it sounds. . .