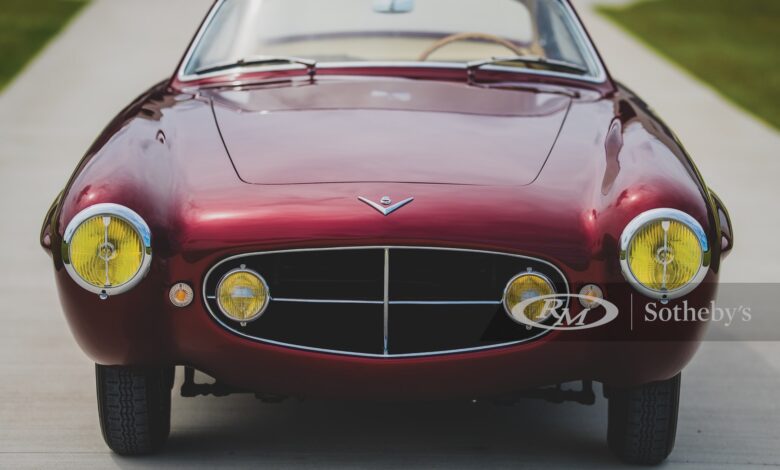 It's a Fiat, how much could it be worth? Over $1,000,000. This isn't your ordinary Fiat. This is a 1953 Fiat 8V Supersonic by Ghia, and the one we're looking at is up for auction by RM Sotheby's as part of the 2020 Elkhart Collection. With this beautiful color combination, there is no reason it shouldn't exceed the $1mil mark.
Just in 2019 Bonhams sold a white 1953 Fiat 8V Supersonic for $1,625,000. Unbelievable! This was an increase from the Amelia Island RM Sotheby's auction in 2017 where a Blue/Green 1953 Fiat 8V Supersonic sold for $1,375,000. Truly remarkable.
This particular car has an interesting story. It was purchased by General Motors designer Henry de Segur Lauve to be his daily driver. During the first year of ownership he had problems with the engine, and Fiat agreed to replace the engine. Thus, the car does not have the original "000039" engine it was built with, and instead has serial number "000188". Although given the documentation around this engine change I'm not sure it will negatively effect the auction price.
This is one of those cars that is pretty much unattainable by all except the 1%. The nice thing about it coming up for auction is the opportunity to see how beautiful it is. Check out all the photos at RM Sotheby's.