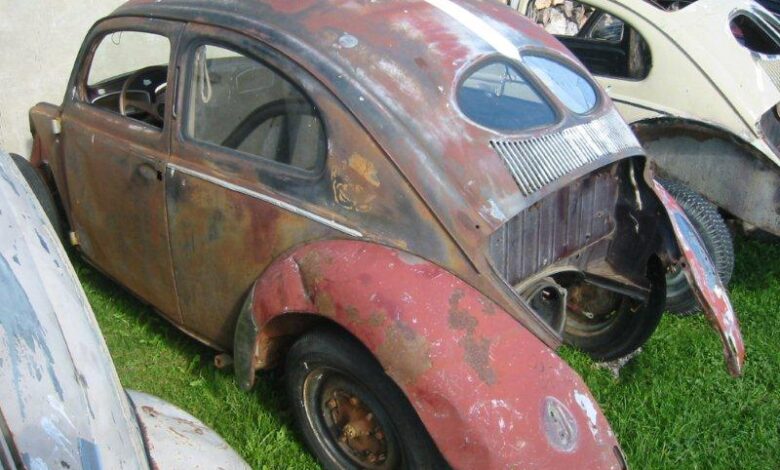 Light a Split Window 1963 Corvette, the split window Volkswagen beetle is highly coveted among collectors. Unlike the Corvette, the split window Volkswagen was not a single model year. The split window was offered from 1939 until 1952.
Interestingly, some of the most valuable Beetles are the last years of the split window. These were the most modern Beetles of the time, but still retained the split window. Beginning in 1953 Volkswagen replaced the split window with an oval window to improve rear viability. Oval window VW's are also fairly collectible as they featured a redesigned dashboard.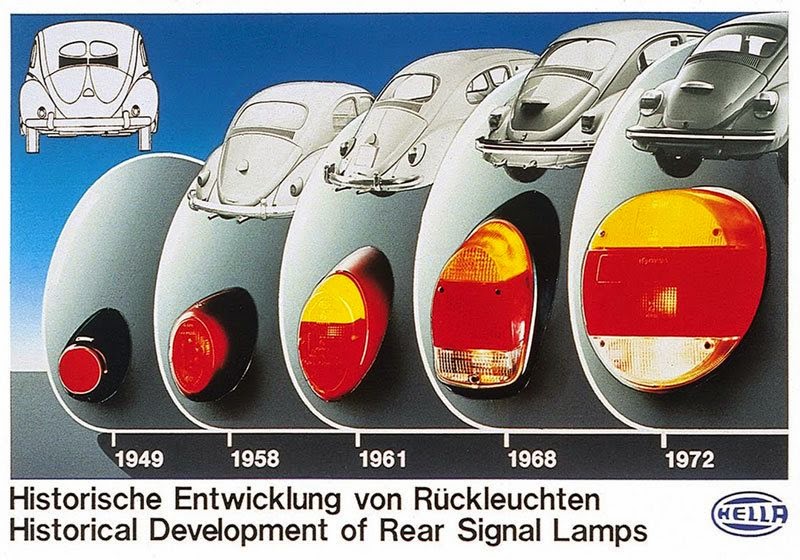 Like Volkswagen Microbuses, early Beetles can be easily recognized not only by their distinctive split or oval windows, but also by their taillights.
One of the most collectible Beetles is called a "Zwitter". A "Zwitter" is a Volkswagen Beetle manufactured between October 1952 and March 10, 1953. These were the last of the Beetles that had a split window, but they featured the redesigned dashboard that would be featured in all oval window Beetles through 1957.
Mike Wolfe from the TV show American Pickers owned a VW Zwitter and documented a bit of the history in his 2015 blog post.
Like the Volkswagen Microbus, the Beetle is iconic. It was utilitarian. Unlike the majority of Porsche's or Ferrari's, Beetle's were daily drivers. Although they were mass produced, they weren't seen as being future collectibles. As a result, there are very few that maintain matching numbers and original parts.
Production Numbers of Volkswagen Beetles
From 1939-2003 21,529,464 Beetles were produced by Volkswagen.
The split window however, was only offered in the United States between 1950-1952, making it particularly rare
Volkswagen Beetles For Sale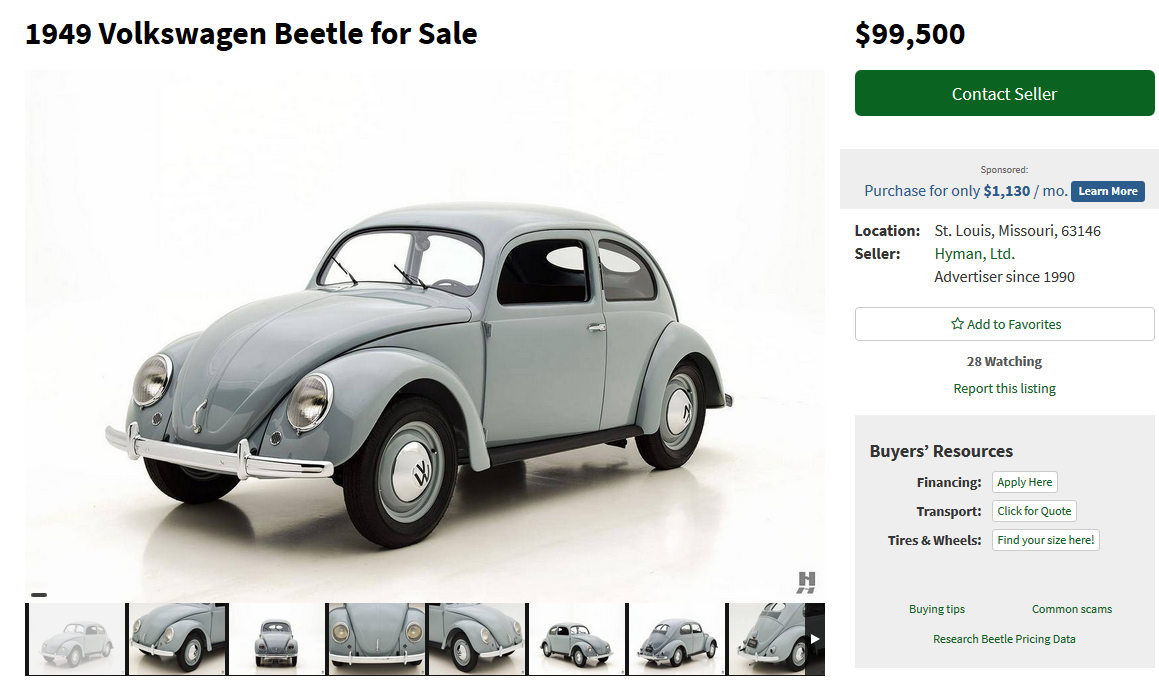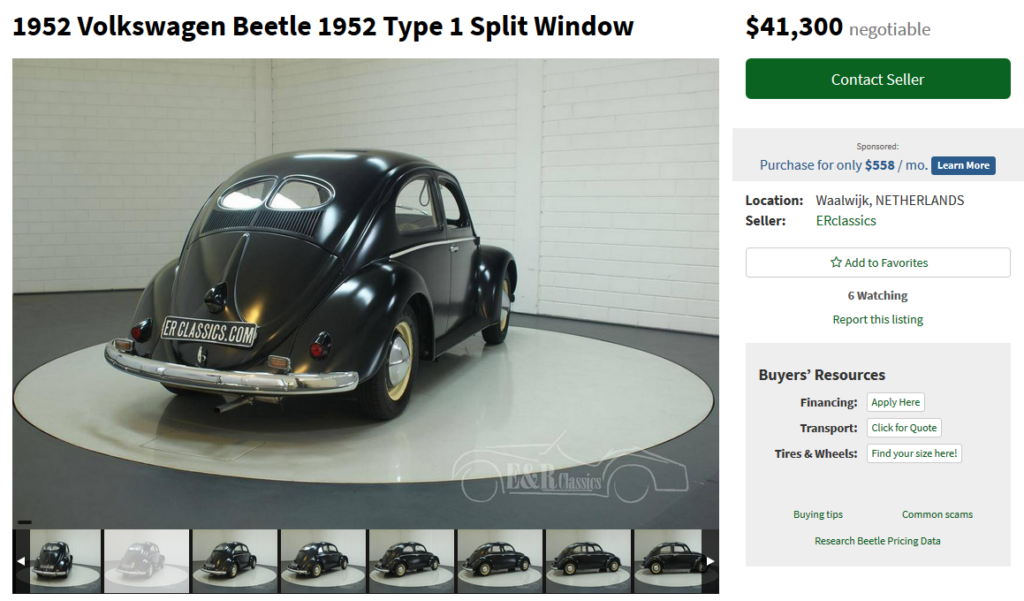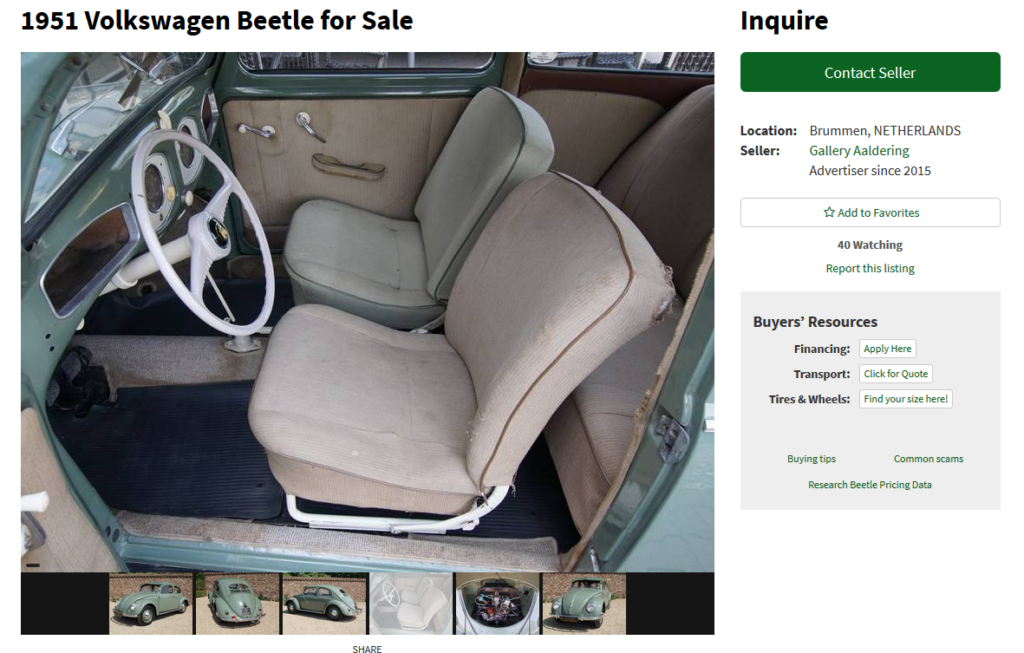 More Reading
Bring a Trailer had a wonderful Zwitter Beetle for sale a few years ago
Forbes wrote a great article about the history of the VW Beetle
Classic Car History wrote a nice summary of Volkswagen Beetle History
Car and Driver has a nice gallery showing the visual history of the Beetle