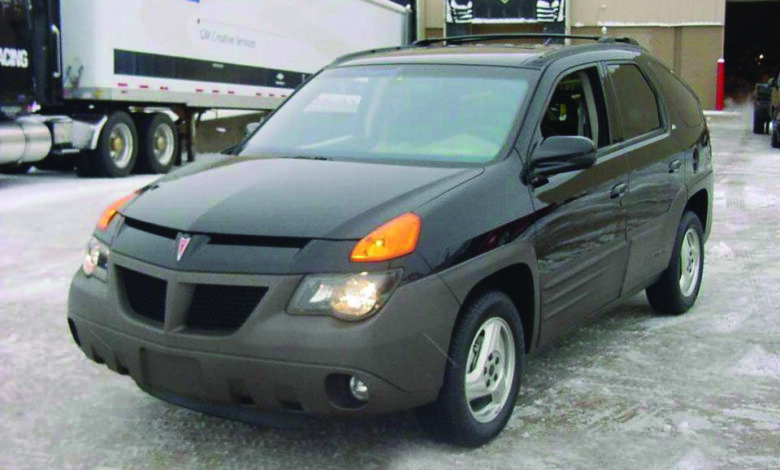 The Pontiac Aztek was the brainchild of General Motors and was produced between 2001-2005. This was during the time of many one off designs in the cross over category. Hatchbacky sedan/wagon's and SUV/pick up truck mixups. The Chevrolet Avalanche comes to mind, as does the Mercedes R Class.
The Aztek gained some notoriety by appearing in AMC's Breaking Bad. It was Walter White's daily driver, and perhaps an early indicator that he was completely unable to make good decisions for his family. It was the beginning of his professional and personal demise.
Today there are 31 Pontiac Aztek's for sale on Car Guru's, ranging in price from $1,395 to $7,997. Not bad, all things considered.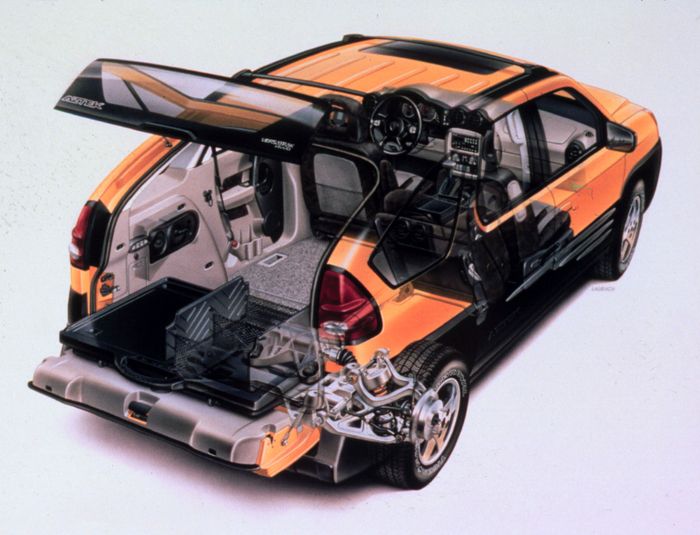 Pulitzer Prize-winning automotive writer Dan Neil named the Pontiac Aztek as one of the 50 worst cars of all times. An impressive accomplishment, and this isn't GM's first time appearing on the "bottom 50".
One might question how a car that comes with an optional tent, air mattress, and cooler, could possibly be on anything other than the TOP 50 cars of all time.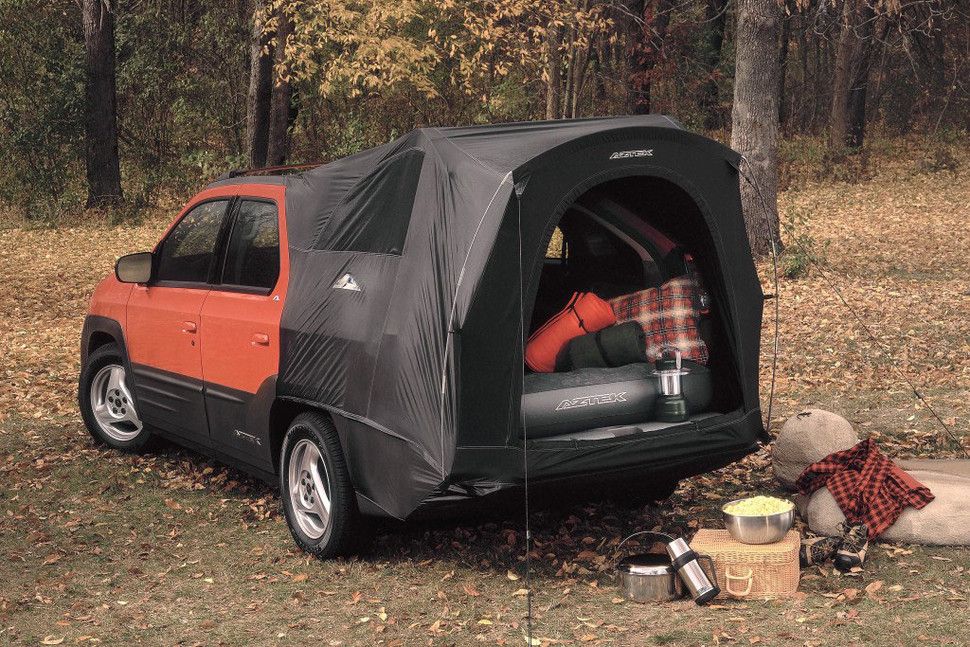 But indeed, the Aztek did not meet expectations, and was discontinued in 2005.
The featured image is a 2001 Aztek (first year of production), and it sold at Barrett-Jackson Auctions for $15,950. Impressive, but that was back in 2009. I haven't seen any other Aztek's listed to appear at auction, and possibly that's because right now, nobody really values them for anything other than a laugh.