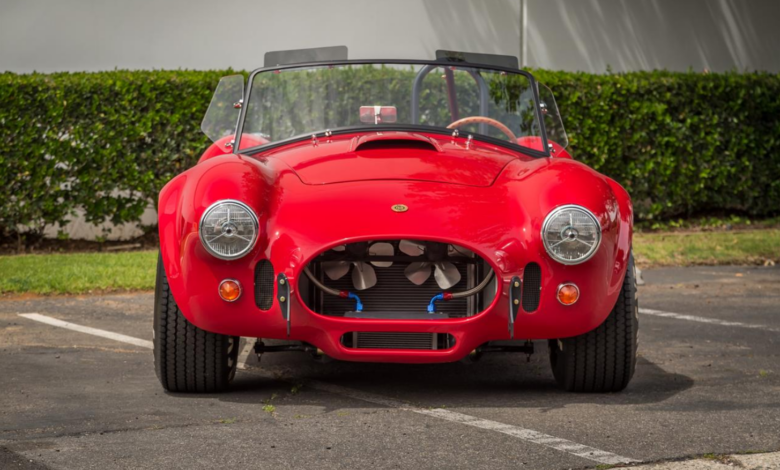 This 1965 Shelby Cobra is part of the CSX1000 series commissioned by Carroll Shelby. This is a hand rolled aluminum Shelby with a numbers matching Shelby 468 550HP Engine with only 6 miles on it.
As soon as I saw this car I loved it. I love the black exhaust pipes, black roll bar, and black windshield frame. The tires with those rims are awesome, and I've always been a fan of this type of brown interior. It's a classic Ferarri red with tan interior on a car that could probably beat many Ferarri's of it's day off the line and in a quarter mile. Then you add those awesome radiator fans, and this thing just looks mean! Too bad it's so expensive!
The car was originally listed for $449,000 before the price dropped to just under $400,000. It has now been sold by Hillbank Motor Corporation.