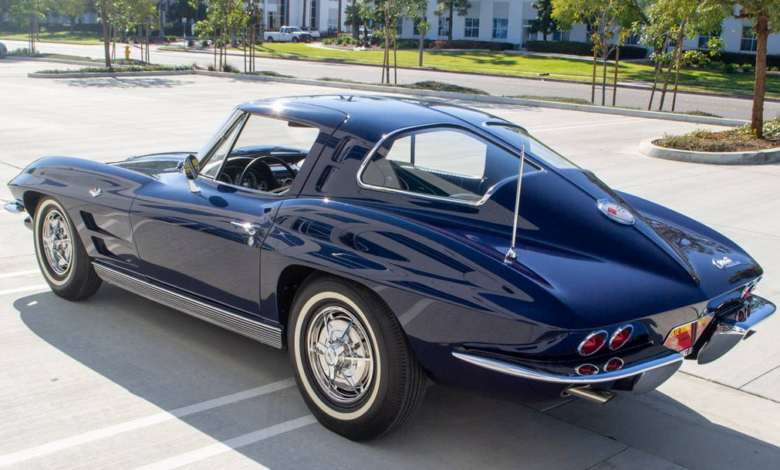 The 1963 Chevrolet Corvette was the first model year of the new generation and it was a huge step forward. The coupe Corvettes are distinguishable as they are the only model year to feature a split window. This has made them especially collectible.
The rarest is the 1963 split window coupe with the large gas tank. Chevrolet offered a unique box on the 1963 Corvette order form for the Z06 "Special Equipment Package" that included everything you would need to take the car racing.
The package included the 360-hp, L84 fuel injected V8 engine, the larger 36.5-gallon fuel tank, and a few other high performance modifications to the stock Corvette.
The stock split window Corvette and the Special Equipment Package are nearly unrecognizable from the exterior. There is currently a Corvette with the Z06 Special Equipment Package for sale in the U.S. with a price tag of over $600k.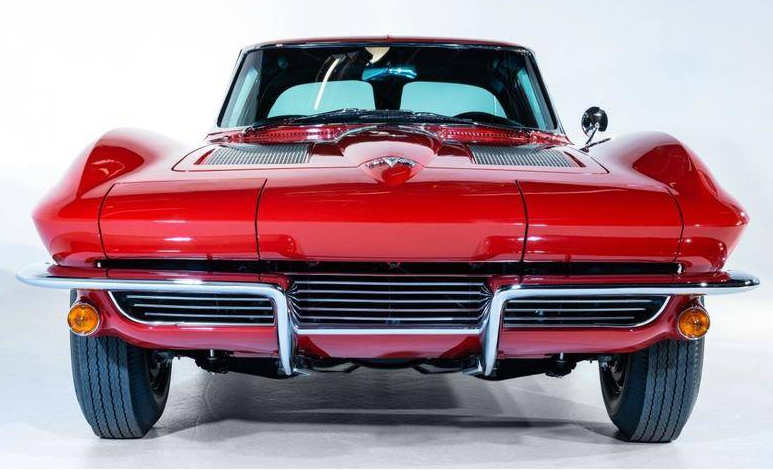 Production Numbers of the 1963 Chevrolet Corvette
Only 199 Corvettes were sold in 1963 with this Special Equipment Package, making it the rarest.
Chevrolet manufactured 21,513 Corvettes in 1963. Approximately 10,000 were coupes, which are collectible for their unique split window. Prices for a split window Corvette start around $100k, and go up to $200k for a numbers matching restored version.
Corvette and the Restomod
Corvettes have been popular vehicles for restomods. A restomod is a restoration that modernizes the car often with a brand new (today's standard) engine, new dash, new transmission, etc. Effectively all that remains from 1963 is the shell. These are popular among certain buyers, but are not generally seen as strong collectibles.
1963 Chevrolet Corvette's For Sale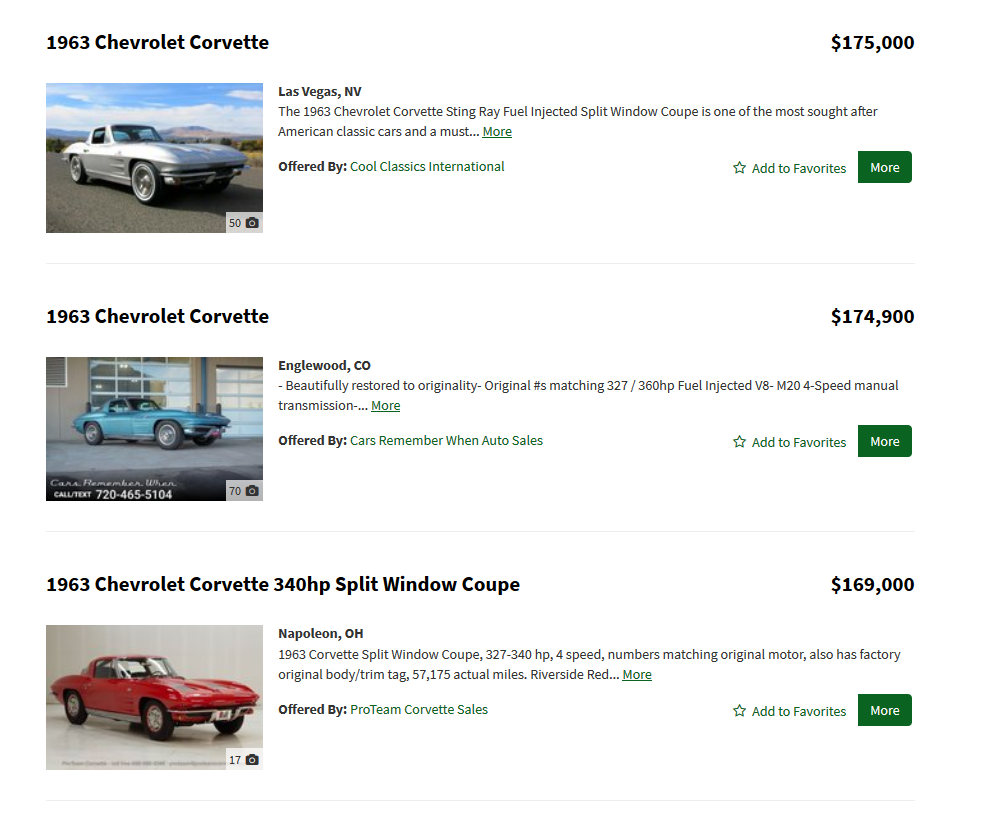 Final Thoughts
I'd be more than happy with any 1963 Corvette coupe. Although the rareness of the Special Equipment Package would be an amazing car to own, at a price of over 1/2 a million, its too expensive to drive and enjoy. Sadly, it's a disservice to it's future value to drive it.
I personally prefer White and Dark Blue, both with black interiors and a manual transmission. I wouldn't want this car in bright red, silver, or black. Although those colors are popular, I find them to be too strong.